85 Verecke utca
1025 Budapest
Phone/fax: (1) 325-98-91
Mobile: (20) 9165-004
Introduction
Expo Team Kft was founded in 1989 as an Austrian-Hungarian joint venture. The Hungarian joint owner and Managing Director of the company, Mr Attila May, dipl. architect,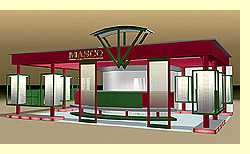 had worked for the Foreign Directorate Hungexpo for 17 years before the foundation of the Company, first as a Studio Manager, later as a Deputy manager, then Superintendent. During his design and management activities were the Hungarian pavilions developed for the World Fairs in Knoxville, Vancouver and Brisbane, and additionally, seventeen individual representations of the country and more than 400 foreign exhibitions have been organised with his assistance.
Through the exploitation of these experiences, Expo Team Kft has achieved such successes, as, for example, the realisation of the Budapest International Book Fair, which is organised on a yearly basis since 1994, and by now, it occupies more than 1300 m2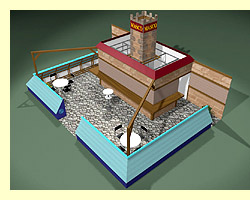 , as well as the organisation and construction of Pápa Expo, which have been performed for several years by now.
We shall undertake the organisation, design and development of exhibitions, fairs and congresses on your behalf, both within the country and abroad (from 20 m2up to even more than 2000 m2), using our own generic Octanorm aluminium installation or specific materials, with complete equipment supplied, from carpet laying through the electrical, graphics works and goods layout to the transportation and carriage tasks, as may be required.
Our task - your success.